The Departure Ceremony for 100 Units SERES EV Exported to Spain was held at Shanghai International Freight Terminal on the morning of November 24. CHONGQING SOKON MOTOR (GROUP) IMP. & EXP. CO., LTD obtained another 100-unit order from Spain after exporting to German in October, owing to its insisted on returning to work and production, expanding into international market since the epidemic has stared round of spread the word in the first half of year.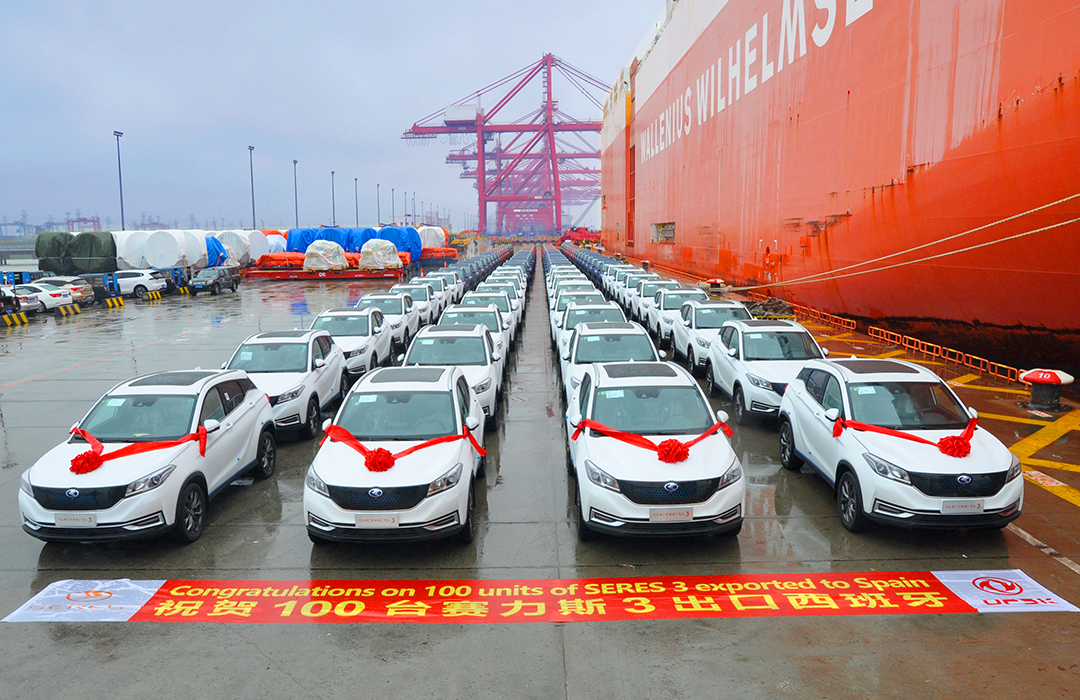 SERES has the great advantage being able to export to Europe, 
which is known for its strict standards,
 becoming a potential rival of Tesla in the European market.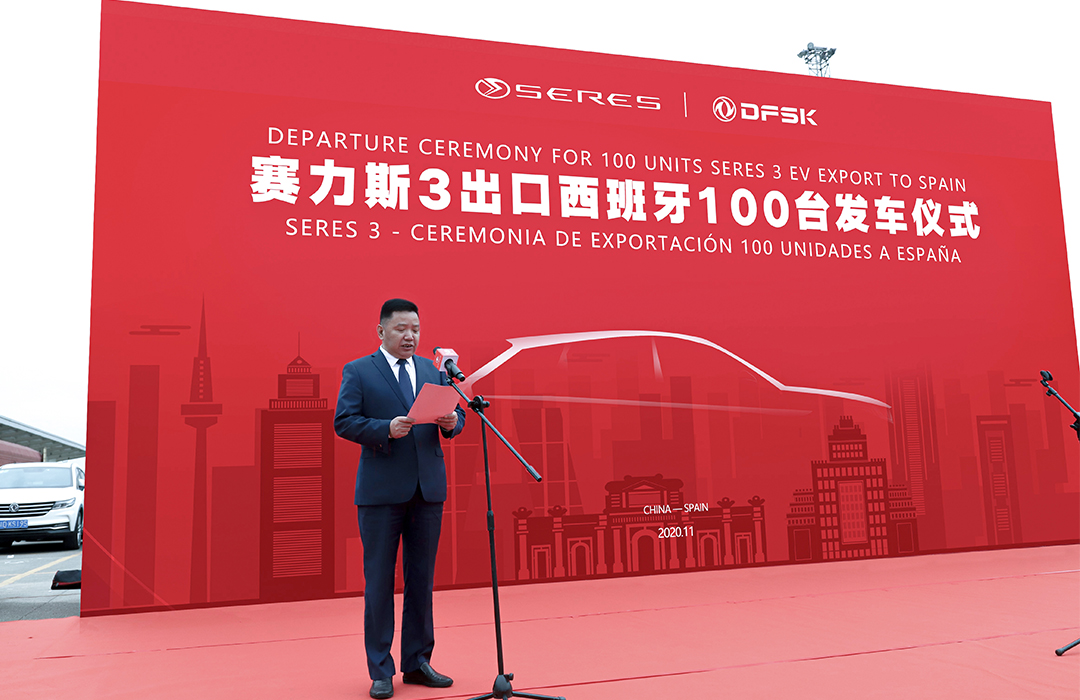 Prior to 2016, the global R&D center was established in Silicon Valley of the United States. In the past four years, SERES has set up R&D base in the global multinational layout, having made many achievements, such as the world's leading battery management system, advanced thermal management and multiple battery protection and so on, with several leading technologies in the field such as the four-motor-driving platform, electric drive core technology, vehicle-based range extender platform.
In addition, positioned as "demotic leading and word-class" and known as "one of the best manufacturing plants in China", SERES created the industry 4.0 standard smart factories to provide production guarantee for high-quality products and create 
new attractive electric vehicle products for the users.