Chongqing Jinkang New Energy Vehicle Smart Plant has been constructed. Now the plant is under device debugging and will start the trial this month. At that time, the annual EV productivity will reach 50,000 units.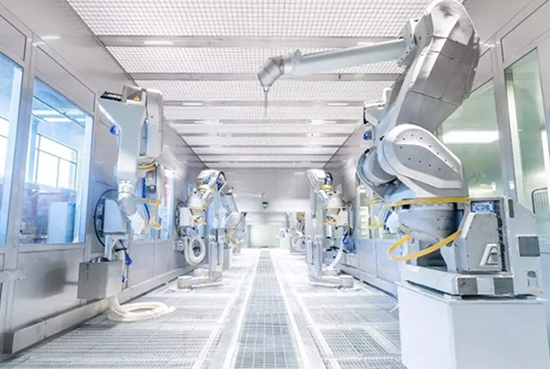 Jinkang plant takes intelligence as its core driver, and it will become one of the most intelligentized new energy vehicle plants in Chongqing after being put into use. It is known that there are over 800 robots in stamping, welding, painting, assembling and battery pack as well as the testing workshop. Welding, gelatinizing, bordering, conveyance among stations, loading of bulky items and other production chains are all operated by robots. Besides, there is a sewage treatment station in the plant and the maximum capacity of daily sewage treatment has reached 1,800 tons. The waste water treated will meet the drinking water standard.
Jinkang New Energy Vehicle Smart Plant will start the trail production of JinGuo EV—SF5 after the device debugging is finished. It is said that now SF5 has completed the out-of-season extremely cold environmental test in New Zealand. The limit test on ice-snow road has not only proves the power, control and reliability of the vehicle, but also marks the electrical technology has fully entered the stage of vehicle test.
It is said that JinGuo EV has made many technology breakthroughs in two key fields of technology (electric drive and intelligence), besides, it has leading technology integration capability. For example, the pioneered four-motor drive platform can finish 0-100km acceleration in 3 seconds; the independently developed battery management system helped the mileage easily top 500km; protective autonomous driving technology can achieve all-weather and all-terrain driving safety assistant; the vehicle-mounted range-extender can effectively solve range anxiety and provide practical solutions to "difficulty in recharge.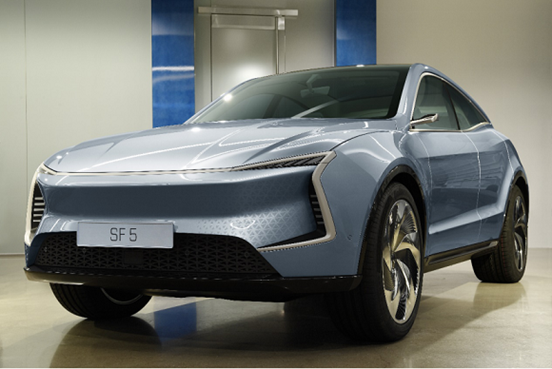 At present, JinGuo EV has set up the global R&D system centered on Silicon Valley, and the smart plant in Chongqing will follow industry 4.0 intelligent manufacturing process. According to the previous plan, JinGuo EV will finish the device debugging and start the trial production. The first vehicle model SF5 will be in mass production in January 2019 and reservation will be made in March 2019. Then SF5 will be officially launched into the market and delivered in the third season of 2019.