On April 10, SERES first new EV—SF5 debuted in Chongqing Liangjiang intelligent plant. It becomes the new strength with its new energy EV technology.
  In this conference, SERES launched two models of SF5 of different configurations—the electric model (with core electric drive technology) and extend-range model. These two models not only retain excellent performance of EV, but solve user's range anxiety to electric vehicles. SERES is the only brand to launch EV with two versions in domestic.

Range Anxiety Will Be Completely Solved
  SF5 electric version has been installed liquid cooling battery with the capacity of 92kWh, which has advantages like high security, high energy density, and low cost. The NEDC endurance mileage of this EV can be more than 500km. Daily driving demand of most users will be satisfied.
  SF5 extend-range version has the endurance mileage of 150km in pure electric mode, which will satisfy 90% of driving demand. After starting the range extender, the energy recovery will reach 35% and it will completely solve the range anxiety and inconvenient charging.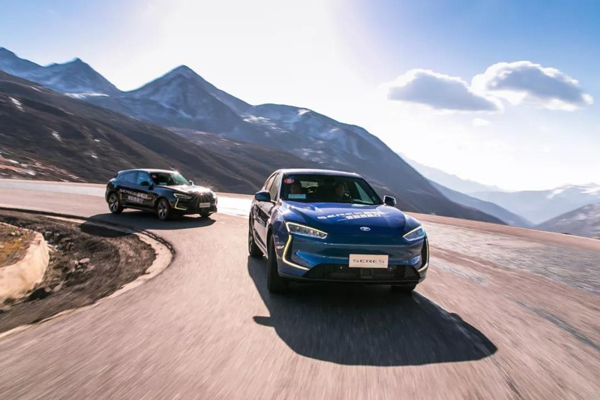 After the debut, the new EV SF5 will soon begin mass production in Liangjiang intelligent plant this year. It will start the reservation on "The 18th Shanghai International Automobile Industry Exhibition", and be delivered in the third quarter of this year.